Parma Honeycomb Blinds
Parma Honeycomb Blinds offer a perfect combination of precise light control and energy efficiency, making them an ideal choice for any space. These premium honeycomb blinds are custom crafted to match your window styles, including challenging openings such as skylights and French doors.
With the Parma Honeycomb range, you can set the tone in your home with versatile, practical, and energy-efficient blinds. The collection offers three levels of opacity: sheer, light-filtering, and room darkening, along with an innovative insulating honeycomb structure that keeps your home cool in summer and warm in winter.
Parma Honeycomb Blinds provide choice and versatility with various material and colour options, including flame-resistant options. Their stylish simplicity allows for a perfect balance of light control and privacy.
Parma blinds' honeycomb design and lining provide an insulating effect that keeps your home warm at night and cool during milder summer months. This efficient insulation makes your home more energy efficient.
With child safety features as standard, such as cord cleats and toggles, Parma blinds are perfect for kids' bedrooms. Different lift options are available, including cordless, and you can control your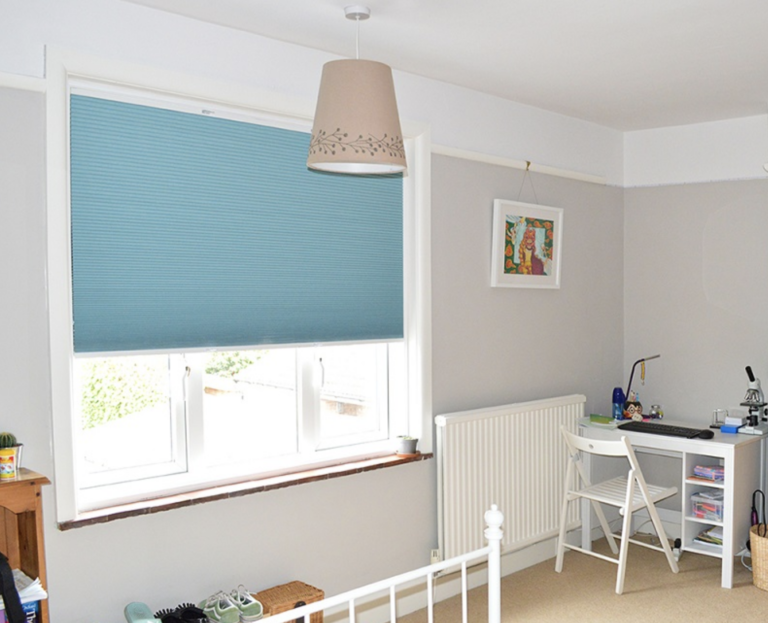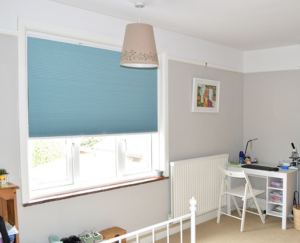 shades remotely with the fully motorized option.
Parma blinds can help complete your vision for a contemporary or classic design in your home. They suit bedrooms, loft conversions, living rooms, and conservatories. Whether you want to block out sun and streetlights or let in a warm glow of light, Parma Honeycomb Blinds offer a wide range of options to suit your tastes.
Key Features
Energy saving properties.
Child safety features as standard.
Integrate with plantation shutters for a room-darkening effect.
Choose from over 100 colour choices.
25mm and 45mm cell sizes.
Semi-opaque or room-darkening fabrics.
Motorisation available
Different lift options are available, including cordless.
Max blind width 3m – restrictions apply to different lift mechanisms.
Two-year warranty
Parma Honeycomb blinds are suitable for
Bedrooms, as part of the integrated room darkening system – Shutter & Shade
Loft conversions
Living rooms
Conservatories
Child safety features as standard.
Child safety features are standard Parma Honeycomb blinds, such as cord cleats and toggles, making them a stylish option for kids' bedrooms. Flame-resistant options are also available, providing extra peace of mind.
There are many ways to operate your Parma blinds and keep them Child Safe. From top down / bottom up to day-and-night or control your shades remotely with the fully motorised option.
The standard honeycomb blind is corded but still includes child safety features in line with the British Blind and Shutter Association (BBSA) Make It Safe campaign. The Smart Fit™ Cordless option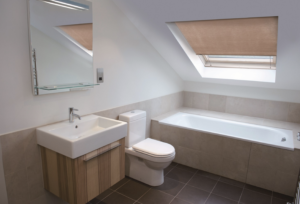 removes the cords for a sleek look and enhanced safety but retains the top-down method of operation. As an added alternative, the Smart Fit™ option is also cordless and provides freedom to adjust from the top or the bottom, letting you get the light levels just as you want.
All blinds include a child safety cord consolidator as standard, fully compliant with the child safety requirement BS EN 13120 and the latest European regulations making the blinds safer for homes with curious children and pets.
Technical Details
Pleat Sizes and Fabric Opacities
There are five fabric opacities in the Parma Honeycomb blinds range, and all five are available in two pleat widths, 25mm single cell and 45mm single cell.
Sheer
Light Filtering
Room Darkening
Designer Fabric
Flame Retardant
There are ninety-six colours in the range.
Operating Options