Maximise light whilst providing privacy. With the top of the window un-shuttered, Café style shutters are ideal for ground level windows and town houses.
They're ideal for living rooms and kitchens that face the street, and for enhancing the authentic look of Victorian properties. That said, they fit perfectly with contemporary décor too and offer a huge amount of kerb appeal to any home.
Imagine bringing a touch of continental chic to your home.
A solution that leaves light flooding in through the top half of your window, while you make a design statement below.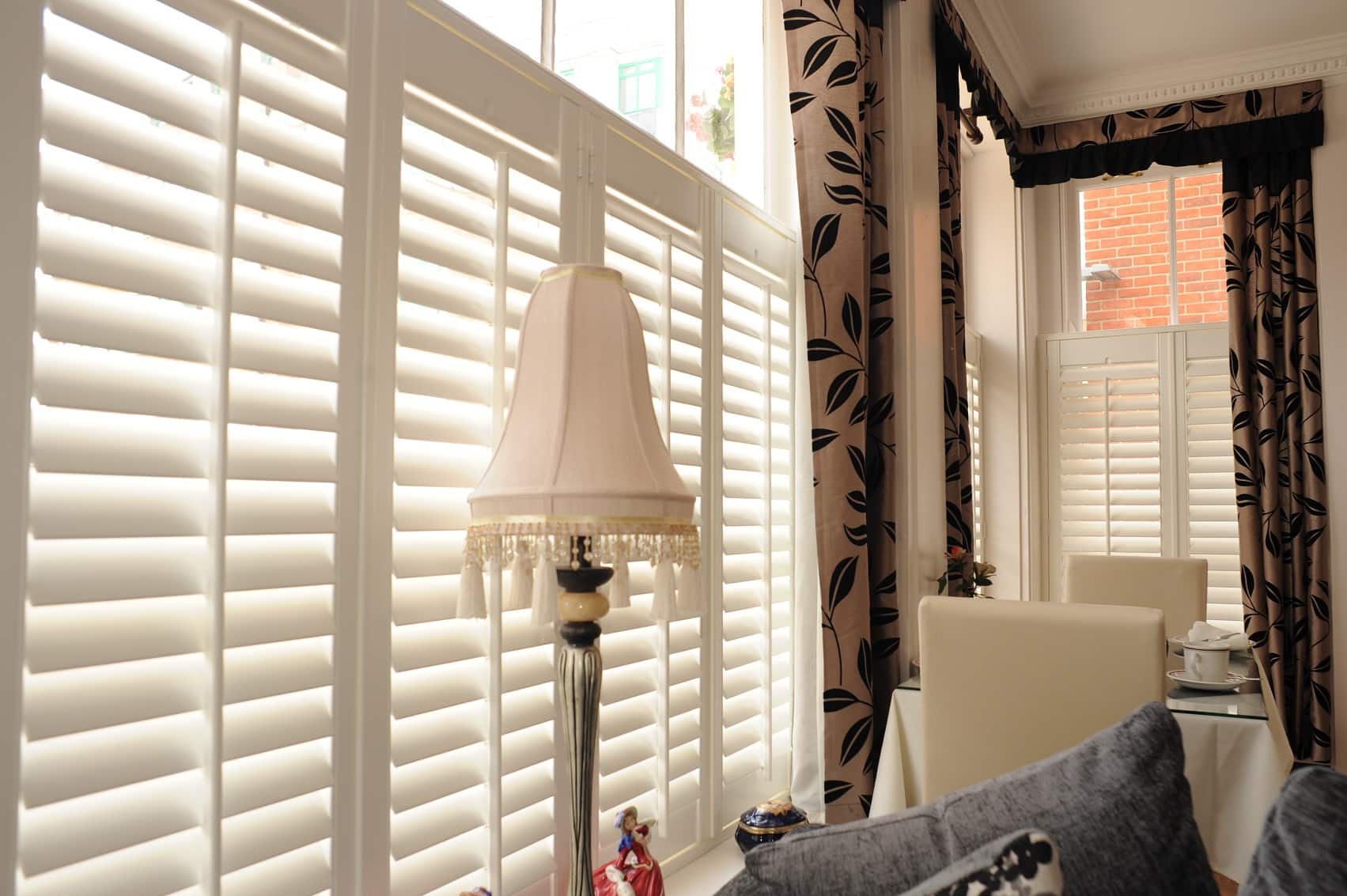 Unlike our full height plantation shutters, the beauty of café style is that they only cover the bottom half of the window. So even with added privacy for your home, you can still enjoy the warming glow of the summer sun, filtering into your home.
If you want to accentuate your existing window features, such as stained glass, then café style shutters are the choice for you. Only covering part of the opening they're ideal for this purpose, as well as providing easy access for operating classic wooden sash windows.
Our range of shutter materials
Click the buttons below to scroll through each individual shutter material.
Our entry level shutter made from high density MDF with an extruded polypropylene coating. Antigua offers limited choices in terms of colour, shape and finish.
Choice of 9 popular shades
Available in 5 louvre sizes ranging from 47mm to 114mm
Not suitable for large installations or special shapes