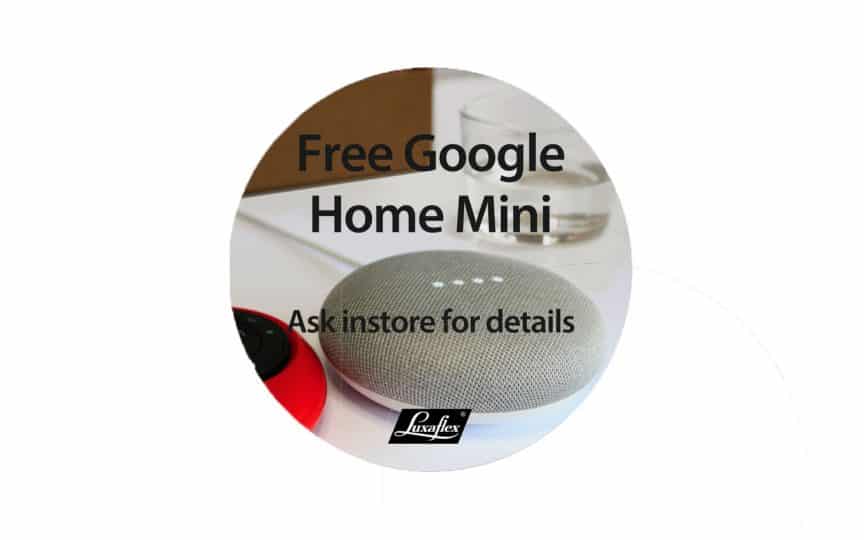 Voice activation is now a reality
With PowerView® Motorisation, the world's most beautiful window treatments are now the most intelligent. Our innovative wireless system for automated window blinds now lets you control all your Luxaflex electric blinds from a handheld controller or from your Smartphone or tablet.
You can also set scenes and schedules to achieve perfect lighting, energy efficiency and everyday convenience. It's all delivered automatically with Luxaflex automated window blinds PowerView®Motorisation.
Just program PowerView®to move your Luxaflex automated window blinds to the exact position you want. Control and schedule them using the intuitive PowerView®App on your smartphone or tablet.
The new PowerView®system works with Alexa, Apple HomeKit and Google Assistant.
Schedule Your Motorised Blinds
Want your blinds to open automatically at 7:30 am? Then lower at bedtime without ever touching them? Then the PowerView® scheduling feature is just right for you. Your blinds will move to your preferred positions throughout the day. Even when you're not at home.
Voice Activated Blinds
With Luxaflex automated window blinds blinds, voice activation becomes a reality. You can control your blinds by simply speaking to them. Why not pop into our showroom for a demonstration?
Get a Free Google Home Mini When You Buy Luxaflex Automated Blinds
Google Home Mini is your Google Assistant anywhere you want it. Ask it questions. Perform a task. It's your own Google, always ready to help.
Pop into our Edinburgh showroom at 67 Ratcliffe Terrace, EH9 1SU to see the Google Home Mini in action!
Now when you buy two PowerView®blinds and the PowerView®hub from The Scottish Shutter Company you will receive a FREE Google Home Mini.
This fantastic offer is available for all Luxaflex automated window blinds purchased between 1st June and 30th September 2019. Ts & Cs apply.
PS – Just Launched