Noise Reducing Window Shutters
Wood is a natural insulator of heat, cold, sound and electricity.
This means that real wood window shutters also exhibit these same properties.
The air pockets in wood do the insulation in much the same way as the air pockets in Duette insulating cellular blinds.
Our Fiji shutters in a wood stain finish are our best sound insulators.
This is because our wood-stained (as opposed to painted) Fiji range is made for 100% Paulownia*.
Window shutters, made from real wood, also help to reduce the effects of noise from outside.
From the point of view of insulation, think of sound and heat (either loss or gain) as being one and the same thing. They are just different forms of energy.
External Noise
External noise is usually low-frequency noise from passing traffic (heavy goods vehicle traffic and buses). Still, it can also be of higher frequency as excited revellers leave your nearby local pub late in the evening.
Sound is the movement of air; vibrating air vibrates your glass. Which, in turn, vibrates the air in your room and then vibrates your eardrums.
An insulating barrier, such as a real wood shutter in front of your glass, helps to attenuate the air vibrations between the glass and the back of the closed shutter panels. . Thus, producing a softer room acoustic.
Solid panel shutters are the best sound insulators, but most people prefer the look and functionality of louvred shutters. When the louvres are closed, there is very little difference in sound insulation quality between the two.
Wood is the most soundproofing of all the materials used to make plantation shutters.
*Paulownia – The Best Noise Reducing Window Shutter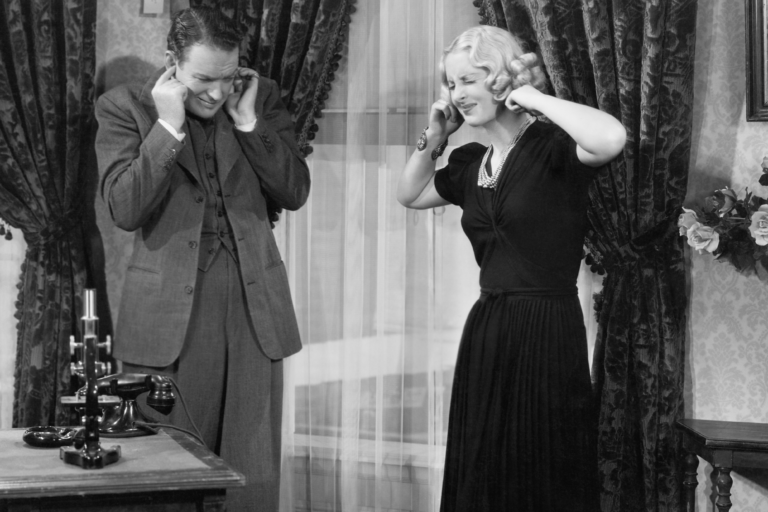 Paulownia has a low average weight. This makes Paulownia extremely lightweight and ideal for large window expanses or windows situated within roof spaces.
It has a very high strength-to-weight ratio.
Paulownia has a beautiful light to honey-blonde colour. It is very receptive to stains where the natural grain shows through.
Paulownia is dimensionally stable and consistently knot-free.
Due to its low thermal conductivity, Paulownia can keep your home cool in the summer and warm in the winter.
Paulownia is also an excellent sound insulator.
Paulownia is one of the world's fastest-growing tree species. Good, sawn timber can be harvested in 10 years, and a new tree can grow from the original stump using the old and well-established root system.
This can be repeated several times, saving post-harvest clearing and land erosion.
The Paulownia tree has enormous leaves.
These leaves remove huge amounts of carbon dioxide from the air replenishing this with oxygen.
The leaves that drop each winter release nitrogen and increase soil fertility.