WIN BACK THE FULL VALUE OF YOUR LUXAFLEX® FAUX WOOD SHUTTERS
Five lucky winners will win back the value of their Luxaflex® Faux Wood Shutters purchase. Promotion applies to all purchases made between 14th February 2019 and 22nd April 2019
You can find out more details about this great offer CLICK HERE or visit our Dundee or Edinburgh showrooms to see for yourself.
Stylish and versatile, our custom made Faux Wood Shutters have classic good looks with long-lasting finishes.
Resisting the damaging effects of moisture, Faux Wood Shutters are a perfect choice for wet or humid environments and are ideal in kitchens, bathrooms and wet rooms.
What's not to love about our Luxaflex® Faux Wood Shutters?!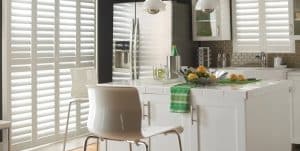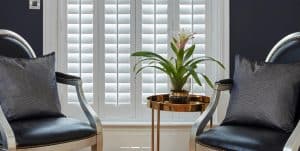 Made in the UK
10-Year Warranty on Standard Finishes
Moisture Resistant
Ideal for Kitchens, Bathrooms & Wet Rooms
Fire Retardant
Child-Safe
Energy Efficient
Three-Week Delivery
To find out more about Luxaflex® Interior Shutters Collection click on the link below…