New Job Opportunities in 2022 at The Scottish Shutter Company.
There are a number of new job opportunities at The Scottish Shutter Company.
Will you be the next enthusiastic, outgoing superstar to join our Team?
We're the best in our industry, and that's not us just blowing our own trumpet. We have awards to prove it. We're one of the top Luxaflex Window Blind retailers in the UK. Our clients like us for our unique approach to customer service, our responsiveness and our ability to communicate clearly.
This is a family-run business. Fit is crucial to us. To fit into our Team, you'll need to care about doing the best job you possibly can. You'll need to be respectful of our clients' homes and property.
You'll be hard working – we're swamped, and there's no place to hide.
Your age is not essential to us. However, you may not have gained the necessary life skills if you are in your early twenties. But if you are, you can still prove us wrong.
Our products are not unique, so the service you provide to our clients has to be.
Job Opportunity: Could you be our next Window Shading Estimator or Installer?
With this job opportunity, you'll be visiting our clients in their homes. So, you'll need to have an outgoing, friendly personality. You'll be good with numbers as you'll be taking accurate dimensions. 
You'll also be comfortable working with hand tools and power drills as you'll be fitting the jobs you measure. You're right for us if you take real pride in your work and are not just doing the job to get it done. 
Ideally, you'll be from a home installation background with experience in kitchen, conservatory, or window fitting. 
Experience of home automation would be a distinct advantage as a lot of our products are now linked to our clients' home automation systems.
Some experience of the blind and shutter industry would be good,  but that's not a showstopper if you don't. 
We have clients all over Scotland, so this isn't a 9 to 5 job. If that's what you're looking for then this isn't the job for you. 
Does This Sound Like You?
You'll be measuring and fitting our complete range of interior window shutters and luxury blinds most of which are automated.
You'll be out on the road and in our clients' homes and you'll enjoy a very varied daily working life.
It would be great if you know your way around a toolbox and have an enthusiasm for DIY, but specific industry training will be provided.
You'll need to demonstrate excellent communication skills as well as being literate and numerate. You should have a "can do" attitude and be able to show that you're great at working in a team and at the same time able to problem solve while working alone.
The Scottish Shutter Company brand is renowned for extremely high levels of customer service, so you'll need to convince us that you know the difference between good customer service and exceptional customer service.
You must have a current, clean driving licence. We expect you to treat other road users with the same care and courtesy as we treat our clients.
Are you the superstar we're looking for?
Job Opportunity: Could You Be Our Next Showroom-Based Star?
We're also looking for great people to meet and greet our clients who visit our showrooms. 
We have both full-time and part-time opportunities in Edinburgh and Dundee.
You'll be an excellent communicator, possibly with a background in a retail or an admin environment. 
You'll be comfortable with Microsoft Excel and Microsoft Word, and your telephone manner will be warm and friendly. 
Could that be you?
Salespeople
If you're a smart salesperson, suitably suited and booted with the ability to talk the hind legs off a donkey, then we're definitely not your next move.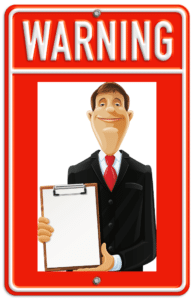 You see we don't employ salespeople. We never have, and we never will. We're not into sales talk & sales pitches. We don't think our clients would want us to be either. 
Our clients are looking for technically competent people who provide unbiased advice to their window shading challenges. Not someone with a clipboard and an order form.
How to Get in Touch
Please don't call us or pop into one of our showrooms. Honestly, we're busy doing what we do best – working with clients. Also, we're unable to respond to comments or messages on Facebook (or other social media platforms) about any job opportunity. 
The best way to attract our attention is to email your CV to [email protected].
However, describing why you think you'd make a great addition to our Team will be the thing that will be of most value to us. 
If your CV is bland don't worry, but if your introductory text is too then it's unlikely, you'll get much of our attention.
If you think you can contribute to our success, then tell us why – we're really interested to hear from you.
February 2022